News Report
【College of Management】2023 Freshman Core Competency Training Camp
Welcome our first-year students to the NSYSU College of Management family!
In order to assist freshmen in not only acquiring professional knowledge but also gaining a better understanding of the resources provided by the College of Management and the university during their learning journey, the College organized the 'Freshman Core Competency Training Camp' on September 13, 2023. Through this event, we hope to help freshmen establish an international perspective, explore careers and interests, and learn about the career development and internship resources offered by the College of Management.
"In addition to acquiring professional knowledge, students should also cultivate five core competencies, including an ethical perspective, social responsibility, communication skills, problem-solving abilities, and an international perspective. Moreover, by participating in business competitions during their academic journey, students could connect with practical business experiences, realize their shortcomings, and improve. I hope every student can actively explore different opportunities to discover your interests and your future career paths." These are the best wishes and encouragement for first-year students from Dean Shu-Chuan Yeh of the College of Management.
Establishing an International Perspective and International Resources Offered by the College of Management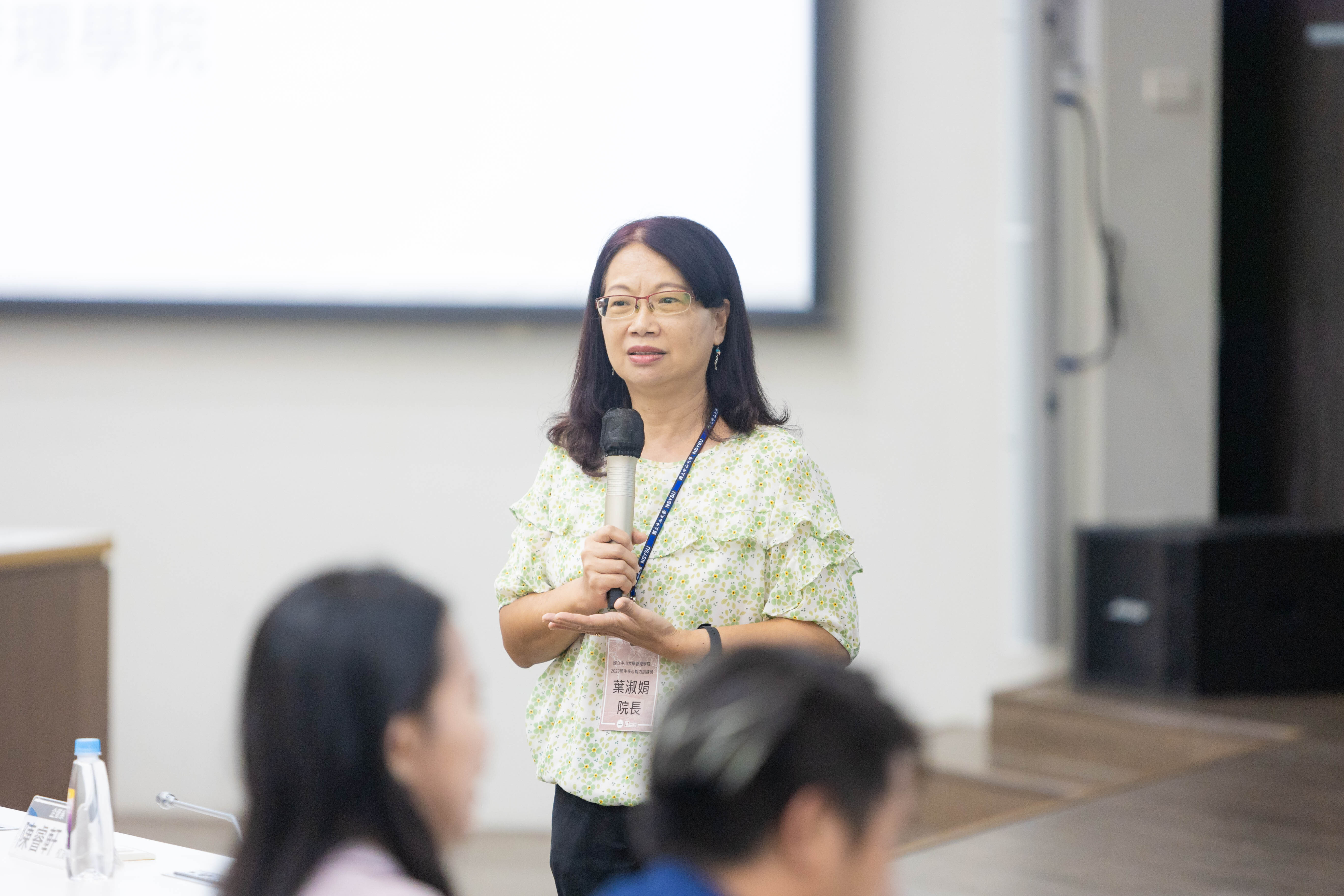 Po-Wen She, director of the International Relations and Accreditation Office, shared with freshmen that the College of Management has established sister school partnerships with numerous universities all over the world. NSYSU and the College also offer generous scholarships to encourage students to make the most of the resources. Furthermore, students could engage with English by enrolling in English-taught courses provided by different departments, participating in English Corner sessions, and interacting with local and international students to integrate English into daily life. Additionally, this event also understood which countries students are interested in for exchange programs through online voting. The College of Management will do its best to provide assistance based on students' preferences.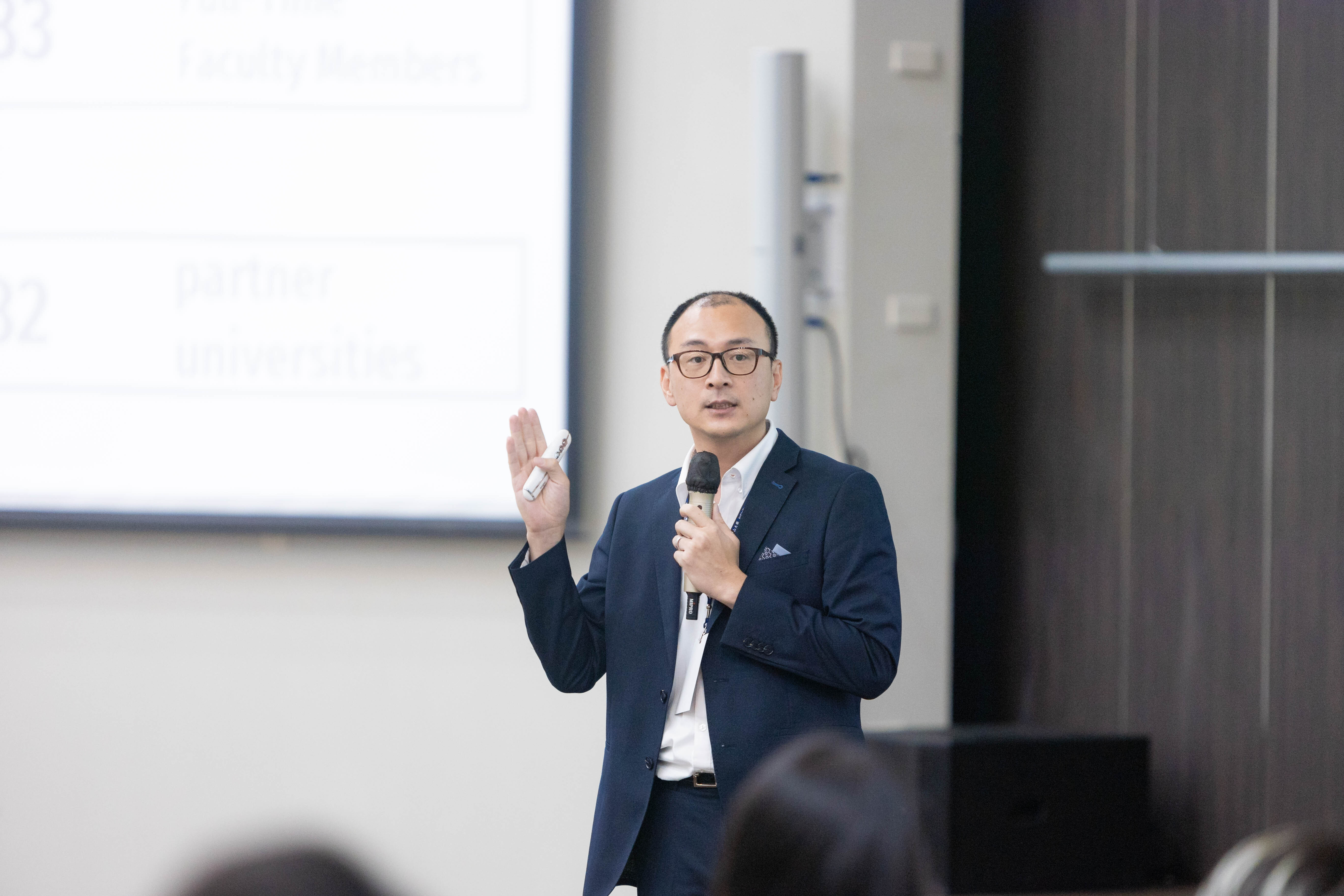 Chun-Han Chen, a senior student majoring in Business Management also shared her exchange experience at Singapore Management University. She mentioned that to meet the requirements for the desired foreign university, in addition to maintaining good academic performance and participating in extracurricular activities, it is essential to enhance the English language skills to meet the English proficiency requirements. She also recommended that attending various seminars and sessions organized by the Office of International Affairs could help students learn more about different universities and countries and pick the most desired one. She encouraged freshmen to live their life to the fullest and enrich themselves. No matter which country they aspire to go to in the future, they should always remember to "Learn Hard, Play Hard."
Career and Interest Exploration
In this event, we have invited two alumni, I-Chuan Huang and Chien-Hung Chen who graduated from the Department of Finance. They discussed the topic of "University Career and Interest Exploration" and shared how they utilized school resources to further explore, experiment, learn, and eventually find their own goals and directions. Mr. Chien-Hung Chen pointed out that NSYSU offers various opportunities for interest and career explorations, such as general education courses, inter-college electives, international student exchange programs, and even unique sports courses like sailing and diving. He emphasized and encouraged every student, "Make the most of the resources offered by the university, try out things you are interested in during the academic journey, and don't be afraid to make mistakes. Imagine what kind of person you want to be in the future constantly."
I-Chuan Huang also shared her past experiences and pointed out the question "What kind of person do you want to be?" She mentioned this question will evolve as people progress through different stages of life, but we should ask ourselves this question more regularly and work toward the goals.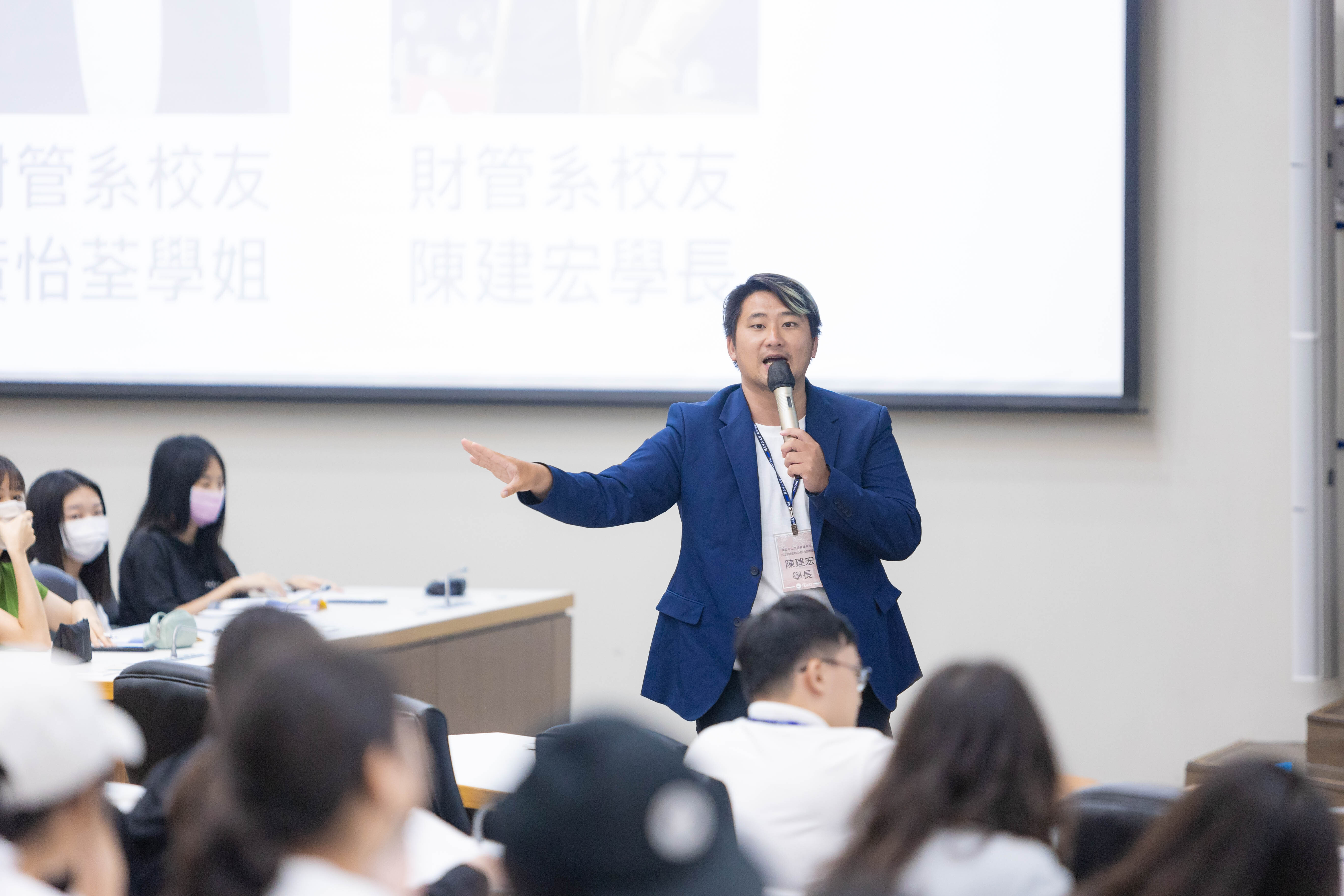 Career Development and Internship Resources
The College of Management's Office of Career Development offers services such as students' career preparation courses, one-on-one resume assessments, one-on-one career consultations, and corporate talent recruitment briefing sessions. Cindy Lin, director of the Office of Career Development expressed the hope that through these services, they can assist students in bridging the gap in industry knowledge, and gain insights into the skills and talents that the industry requires. During the academic journey, students could enhance their capabilities by taking elective courses and ultimately boost their competitiveness before entering workplaces.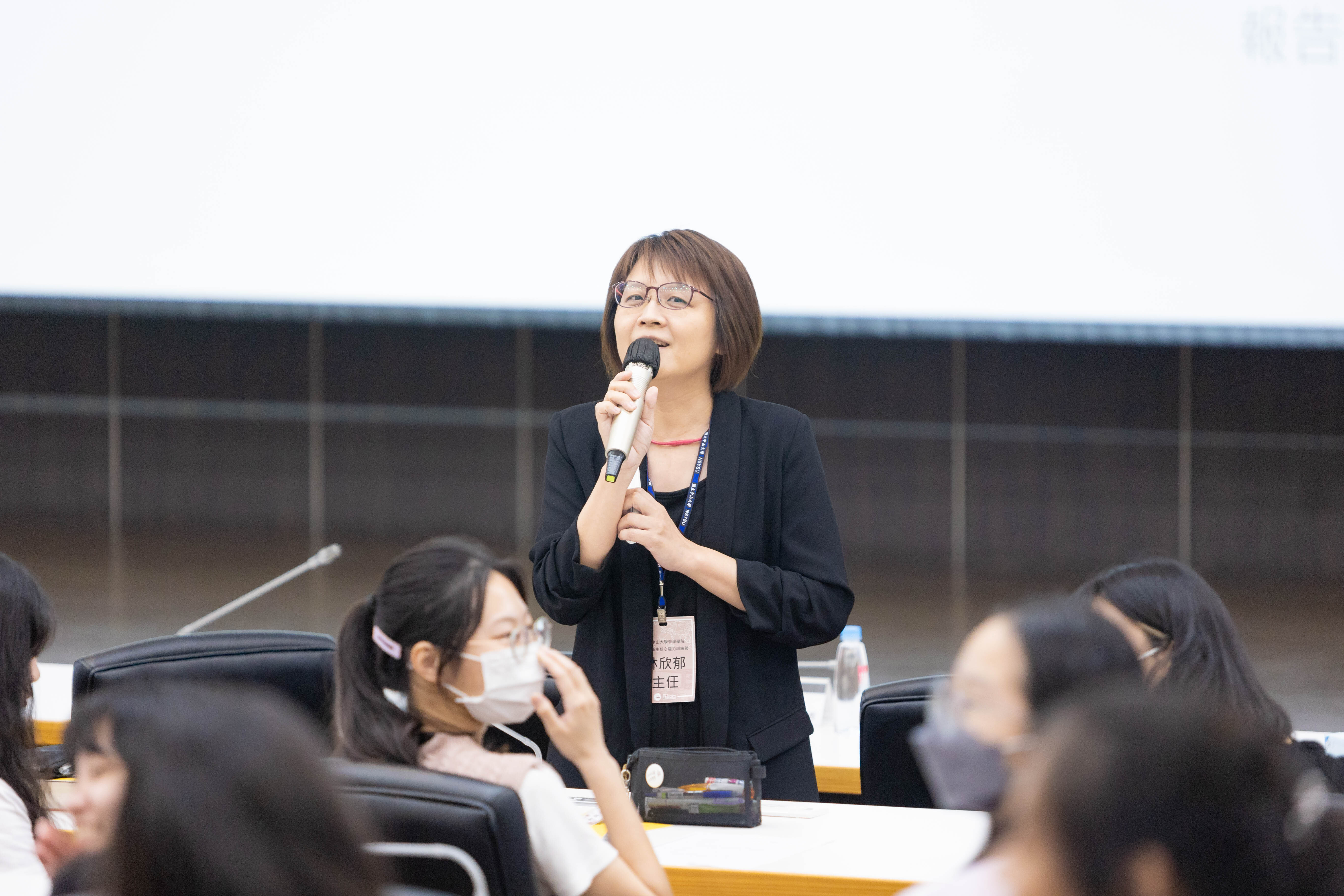 Jui-Hsuan Chen, a recent graduate student from the Department of Business Management, gotten the opportunity to complete a 4-month internship at the marketing department of BC Transit in Canada. During JUI-HSUAN's internship, he collaborated with the Canadian Government and designers to create promotional material on buses that promoted the operation of public buses during the Christmas holiday season.
He also assisted in purchasing bus stop signs and creating manuals. JUI-HSUAN CHEN experienced different work environments in Canada and gained insight into his strengths. 
Jui-Hsuan suggested students participate in different events and lectures organized by the College of Management and the university. When finding curiosity and interest, we should be brave to practice and network with the professionals in that field. During the academic journey, we should reflect on the direction of future career development, identify the skills that need to be strengthened and work hard to overcome challenges.
Jui-Hsuan concluded his speech with a metaphor, "Entering college feels like entering an empty room, although the size and height cannot be changed, we could design and decorate it to become the ideal room by ourselves. Focus on the things you could change and create the university life that you love and would be proud of." This is the encouragement for freshmen given by him.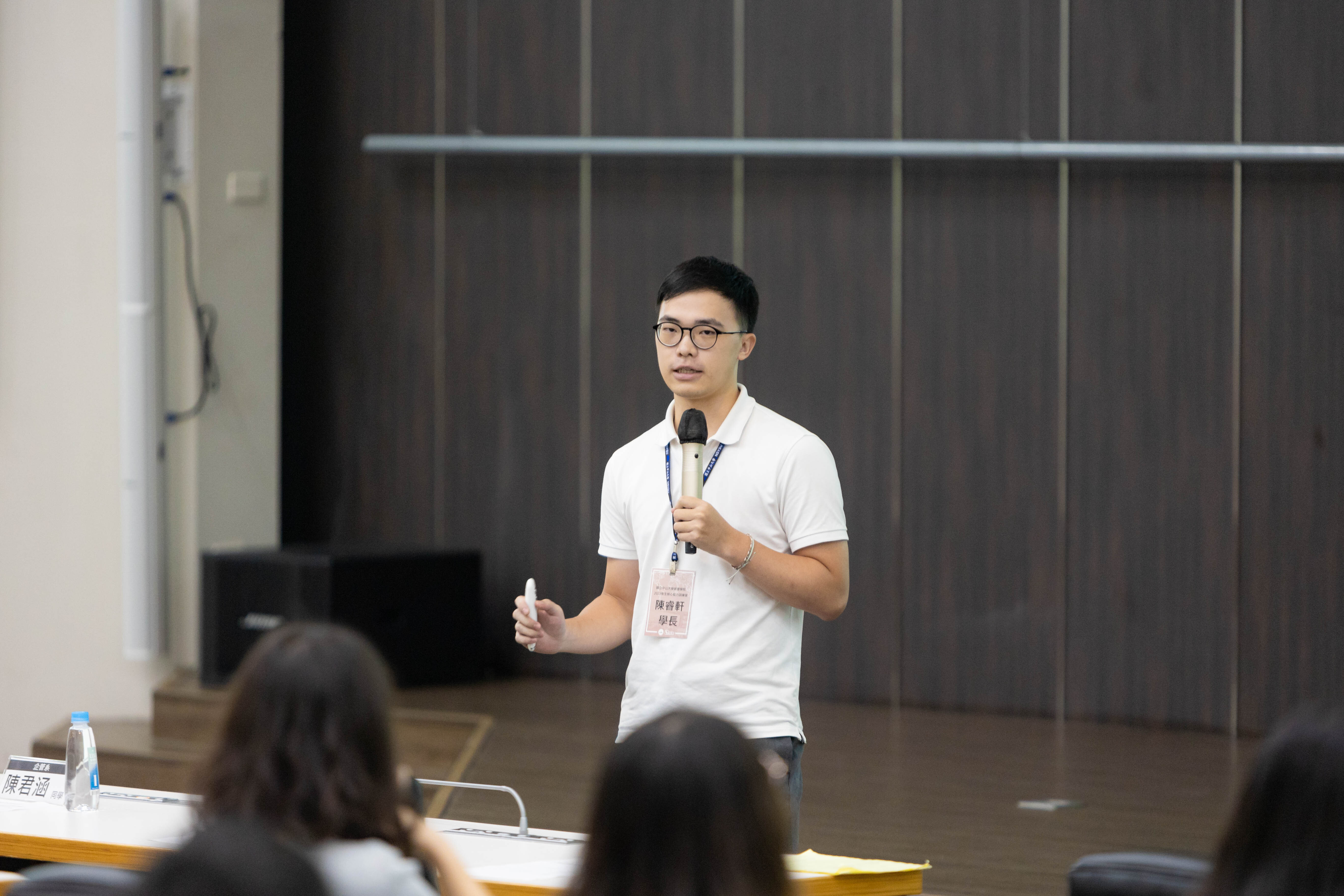 Through the Freshmen Core Competency Camp, we hope that all students can gain a deeper understanding of how to plan their university life and explore their interests. We also aim to help them learn how to utilize the international academic and career development resources offered by the College of Management to assist them in building a unique university life. Ultimately, put their life blueprint into practice! 
【IBMBA & GHRM】《International Program_SA Event》Social Snowball Event: Getting together for a Fun and Delightful Afternoon
On the 15th of September 2023, the Student Association of the International Programs hosted their very first event to kick off the start of a new semester in a rather unique fashion. The event, aptly named "Social Snowball," was hosted in a renowned shaved ice store in Kaohsiung. Its primary aim is to foster connections and offer a cultural immersion for students of the International Business Master of Business Administration (IBMBA) and Global Human Resource Management (GHRM) programs, with a special emphasis on international students.
It was a delightful afternoon of socializing and indulgence, where the new and old students of both programs came together for an unforgettable experience. Of course, the famous Taiwanese shaved ice bowl, or Tshuah-ping, was the highlight of the event. The students were introduced to 20 different ingredients in a buffet-style setup, including fresh fruits, beans, syrups, and various other toppings, allowing them to customize their shaved ice bowl according to their taste buds. It's safe to say that there was something for everyone to savor and enjoy.
Taiwanese students, with their local knowledge, acted as guides, helping their international peers on perfecting their shaved ice creations. They generously shared knowledge on ingredient combinations, ensuring every bowl was a tasty blend of flavors.
To further ramp up the fun and social spirit of the event, several games were organized, providing an opportunity for students to interact and bond in a relaxed setting. The games not only added an element of excitement but also helped students learn more about each other's backgrounds and interests. Laughter and friendly competition filled the air as students engaged in team-building activities, sparking instant connections and friendships.
Shaved ice, a dessert favorite globally, transforms a block of ice into a delicate treat with an assortment of toppings and syrups. Taiwanese shaved ice stands out for its flavor diversity and innovative pairings. The "Social Snowball" event not only provided an opportunity for students to try a famous local dessert but also served as a platform for building lasting connections.
By the close of the event, "Social Snowball" had achieved its objective of bringing students together and creating a memorable experience. The event highlighted the IBMBA and GHRM programs' commitment to inclusion and active engagement. The university clearly values opportunities that expand students' horizons in both learning and socializing.
The event's success was evident in the cheerful atmosphere. Students left with fond memories and new friends. "Social Snowball" showed the power of food and shared experiences in bringing people together.
(photographer: Morgan Yang)
【IBMBA & GHRM】2023 International Programs Alumni Gathering Event
16th September 2023 (Saturday), the IBMBA and GHRM MBA Alumni Gathering was held on September 16th at BUNA CAF'E in Taipei Neihu District. This is Taipei's first alumni gathering event that we can chow down after three years of the pandemic. The IBMBA and GHRM MBA programs prioritize the program's academic excellence and strengthen the alumni network. This event was an excellent opportunity to bring together the distinguished alumni, faculty, and staff of our programs' close-knit community. There were 70 alumni working around Taiwan gathered together to enjoy lunch with the professors of the College of Management. The professors representing our programs were Program Director Prof. Chieh Lee, Prof. François Bouchetoux, Prof. Ryan Brading, Prof. Wil Martens, and Prof. Wen-Shin Chen. The event's success would not have been possible without Cindy Lin and Yvonne Huang's organization.
The event started with the opening speech of the President of the Alumni Association of International Programs, Justin Tang, and followed up with the passionate welcome of our program director, Prof. Chieh Lee, to all alumni. After a brief introduction to our coming professor, follow with the event's highlight, Kahoot Games! Simple games simple questions, are precisely the right ways to break the ice and splash back everyone's memories in NSYSU. Melody Hsueh, Kevin Yeh, and Ysanne Chen, three lucky alumni winners who earned the highest score, bagged prizes home successfully.
After these warm-up activities, the event goes straight to the main point: gathering! The delicious buffet-style lunch was served at the same moment. The room was full of excitement and good vibes. Alumni were excited to reunite with old friends and make new connections. The alumni event brought back cherished memories from their time at NSYSU while creating new ones and strengthening their relationships and friendships. The event was filled with smiles, hugs, amusing conversations, positive emotions, and delicious food. It was heartwarming to witness the strong bond between our alumni and how easily they reconnected with the faculty and staff.
Could it be imagined that the most amazing things in the world you are with the right people at the right time and with great food! It was truly a day with lots of fun, positive vibes, entertainment, and beautiful memories. The alumni gathering event is always highly anticipated and brings so much fun, positive energy, joy, happiness, and precious memories. It's definitely one of the best occasions that everyone cherishes and enjoys to the fullest.
(Reported by IBMBA Rossie Lim)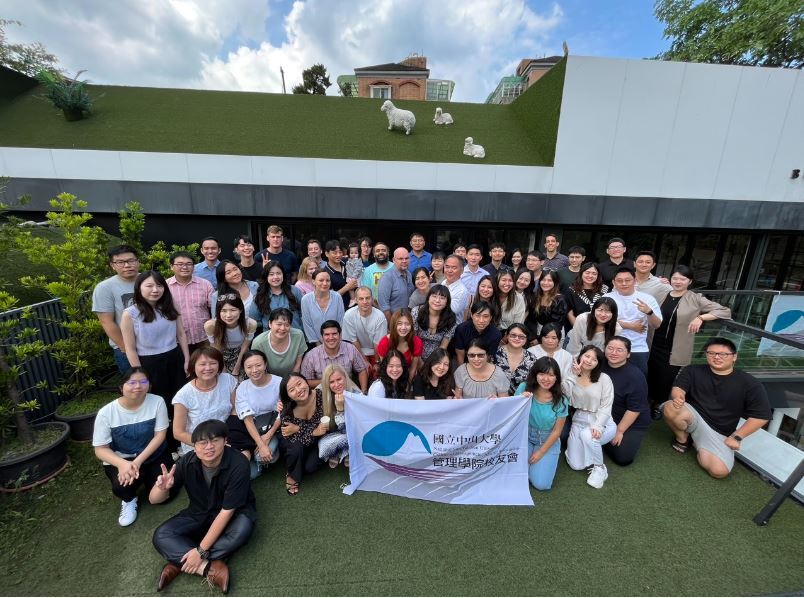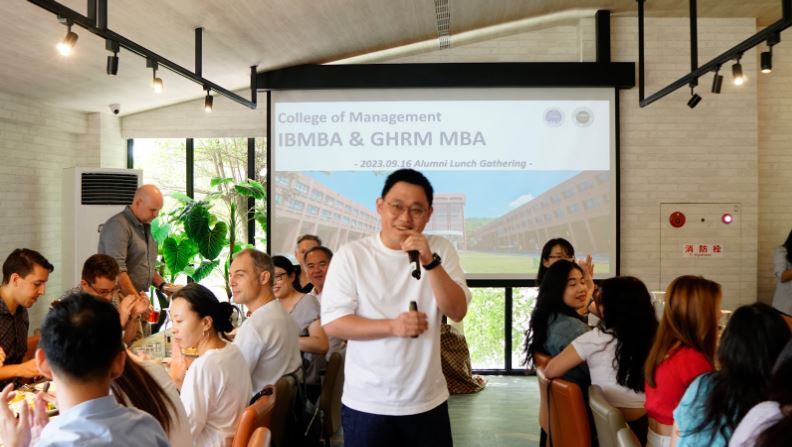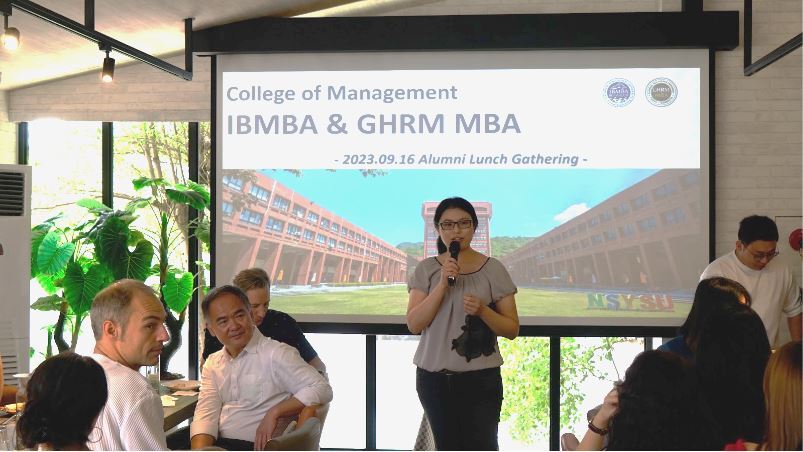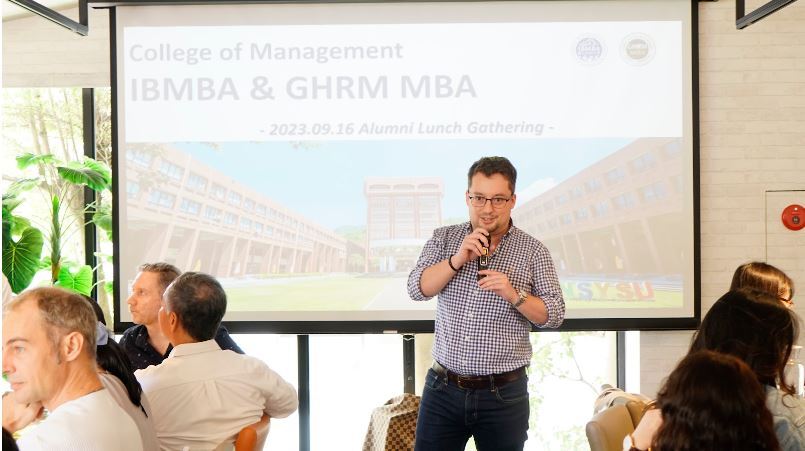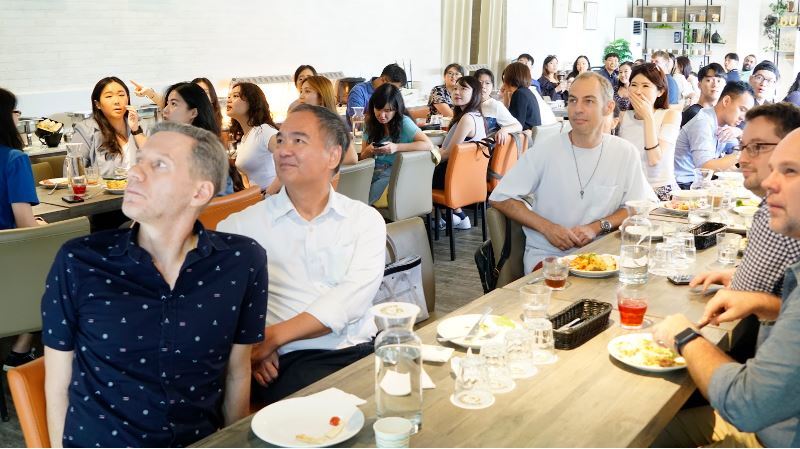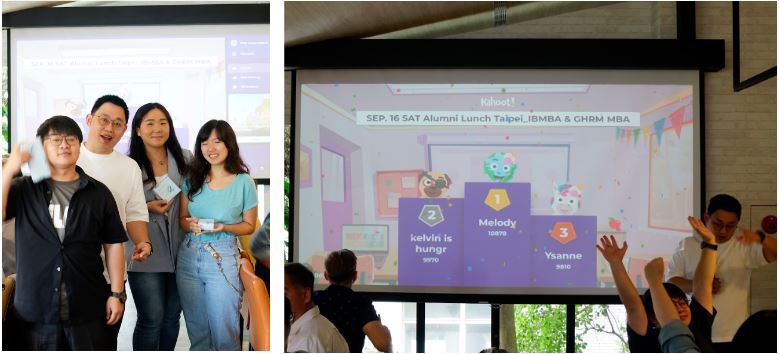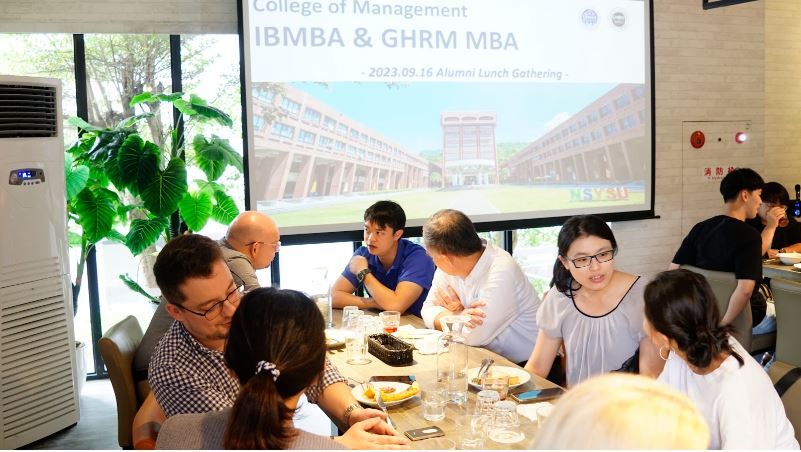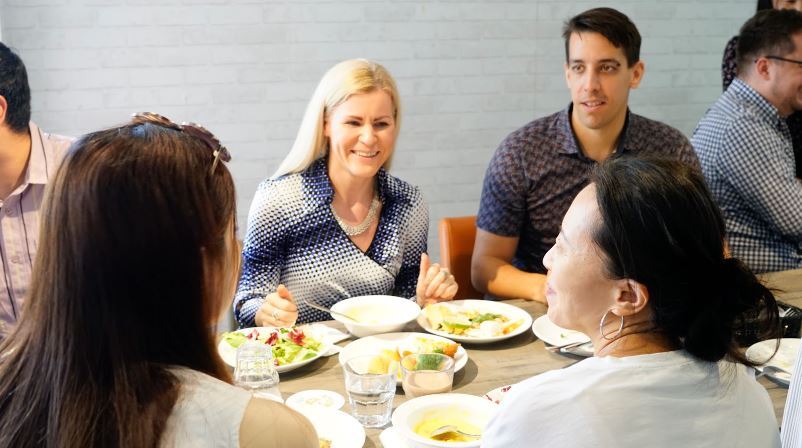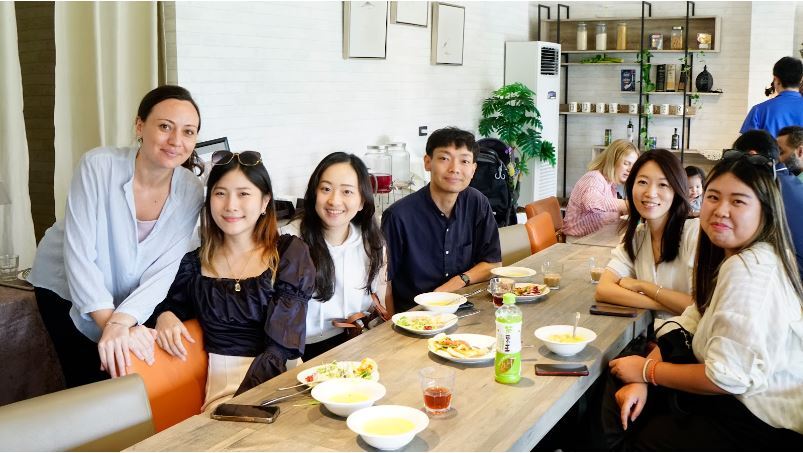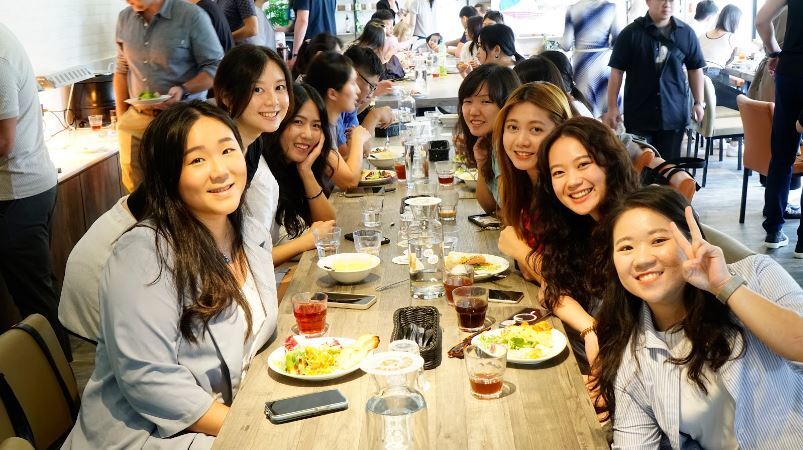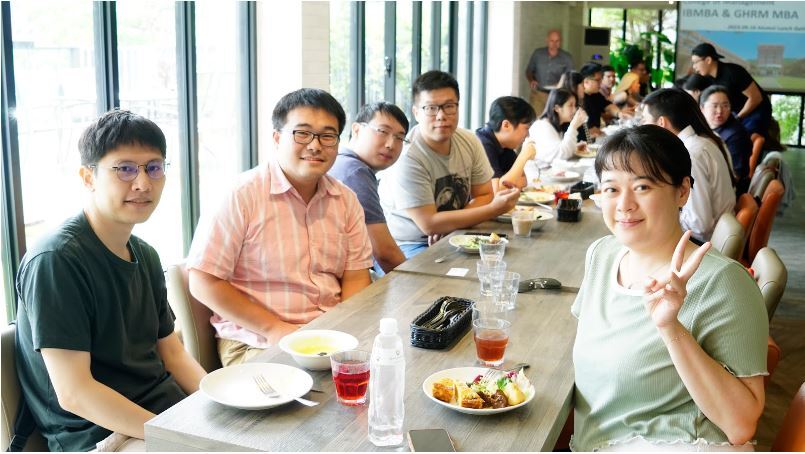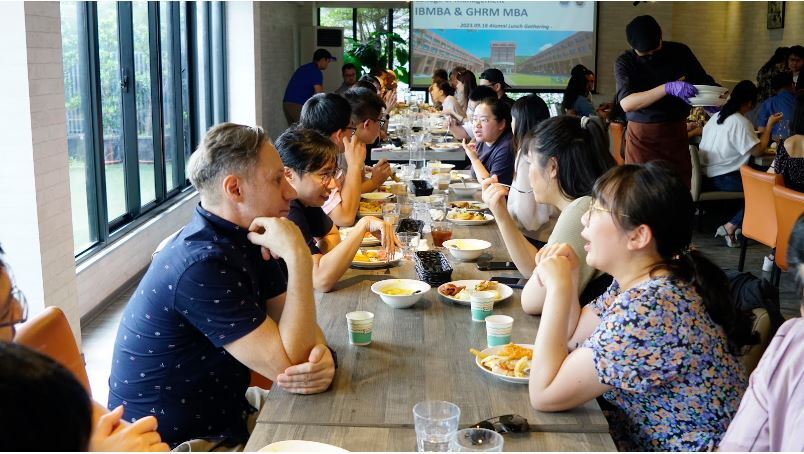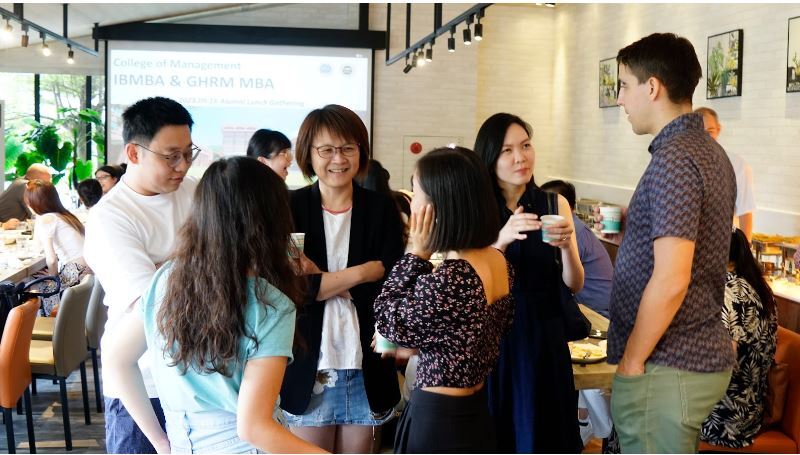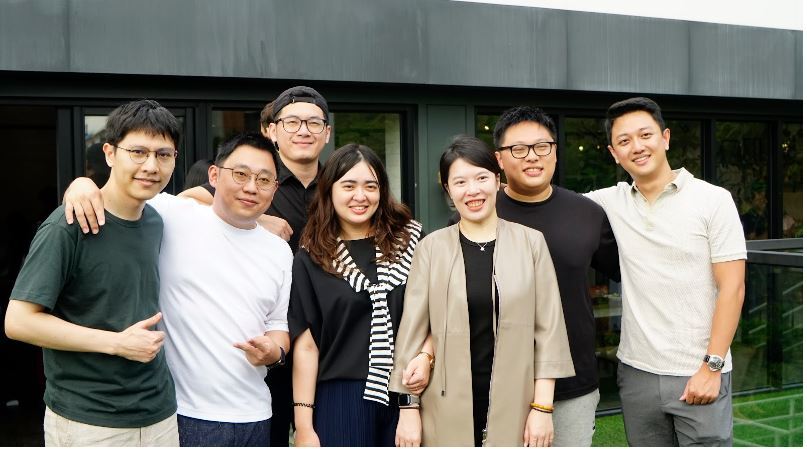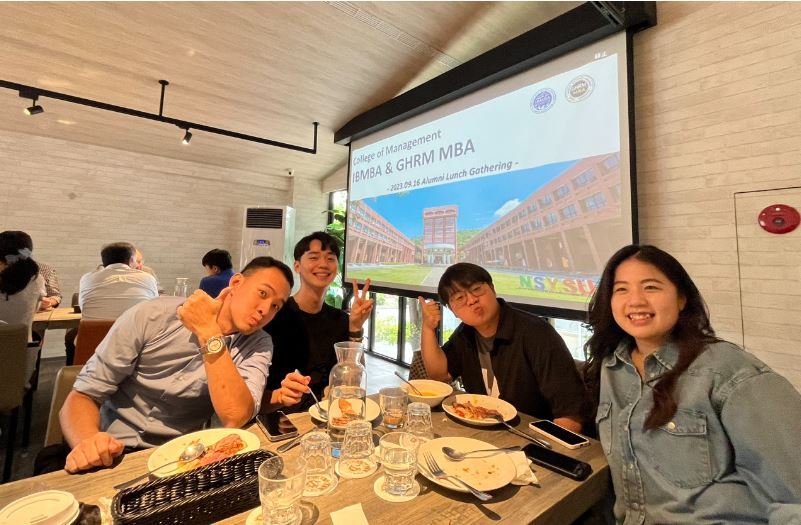 【IBMBA & GHRM】Charting New Beginnings: The 2023 NSYSU GHRM IBMBA Orientation
In a remarkable departure from tradition, the annual International Program orientation for GHRM MBA and IBMBA students (#GHRMMBA and #IBMBA) unfolded on September 6, 2023, at the prestigious Lasertek International Conference Hall. This esteemed venue, usually reserved for major international conferences, provided a fitting backdrop for an unforgettable day.
The event commenced with registration and a networking session for the incoming IBMBA and GHRM MBA students, fostering interactions and connections right from the start. This time, the International Program Office curated an exquisite afternoon tea experience, allowing newcomers to savor delightful refreshments while forging valuable connections with their peers.
Following this enjoyable interlude, the event officially kicked off with a warm welcome from our host, Kang, a distinguished IBMBA alumnus. Kang firstly started with program introduction. Subsequently, Chieh Lee, the Director of International Programs, addressed the newly-enrolled students, providing valuable insights into the university's offerings and encouraging students to fully immerse themselves in Taiwanese culture. Our host then offered a brief overview of key information related to the IBMBA and GHRM programs, along with practical tips to enhance the academic experience at NSYSU.
However, what unfolded next was far from the typical orientation fare. Ryan Fernandez, an esteemed GHRM MBA alumnus, took the stage to orchestrate a series of team-building exercises that transcended mere fun and games. With a keen focus on life lessons, Ryan underscored the importance of fostering positive relationships with professors, staff, and fellow students. He delved into the invaluable virtues of effective communication, leadership, active listening, mutual support, trust, adaptability, and a strong sense of ownership and accountability.
The event continued with lively group photo sessions, further strengthening the sense of camaraderie among the incoming students. Rest assured, dear newcomers, that the International Program Office remains steadfastly committed to providing you with all the support and resources necessary for your success in your chosen fields. Your journey at NSYSU is poised to be an exceptional one, marked by academic growth, personal development, and lasting connections. Welcome to a new chapter in your academic adventure!